Crowns & Bridges in Farmington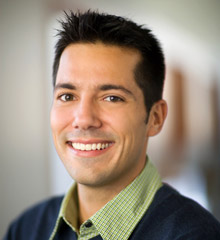 What does your smile say about you? Does it convey a sense of joy and happiness? Does it fully display your outgoing personality? You may not know this, but a smile is usually the very first thing other notice about you, and it says more about you and your mood better than words. Smiles can light up a room and have a positive influence on those surrounding you. It's easy to become self-conscious about a smile sometimes, especially if teeth have experienced decay, chips, cracks, fractures, etc. Teeth can experience problems due to poor cleaning habits, injuries, or trauma, but whatever the case, an incomplete smile can lead to frustration and poor self-image. Farmington Valley Dental offers crowns and bridges that can restore your smile to proper form.
Quality Care You Deserve
Dr. Thomas G. Peters, a masterful practitioner with a wide-range of dental expertise, and his seasoned team of dental experts only offer the absolute best care available. We genuinely want to provide every single patient with the best oral health and hygiene possible, so we treat each patient with the attention deserved, ensuring that each treatment is case specific. We understand that each patient has a different situation, so we listen and perform our procedures based off what we examine and what we hear from those who walk into our office. Your smile is an invaluable asset, and whether you lost a tooth or broke one recently, we want to offer our services to help restore your smile back to its natural, functional state.
Durable Crowns and Bridges to Restore Your Smile
If you have a chipped, cracked, fractured, or broken tooth, our porcelain crowns can properly address and correct any tooth injury. Damaged teeth are rather common, as specific foods can wear down teeth over time, and facial injuries are not uncommon. Whenever a tooth is damaged, it can cause a lot of pain and annoyance, and it can make it difficult to chew. Our porcelain crowns are specifically made to fix the damages and restore the tooth to a functioning, natural state. After our team inspects the tooth to understand the extent of the damages, we will place a crown over the tooth, fitting it over any cracks or breakages. The crown will provide strength to the tooth, seal any problem areas, and allow your tooth to get back to what it does best.
The loss of a tooth, however, requires one of our personalized bridges. A missing tooth can be very painful and hinder the ability to chew and speak properly. A bridge can fill in the gap between teeth and replace the missing area with a durable, strong replacement. The customize bridge will be created after our team examines the area. The bridge will be fitted and cemented to the nearby teeth, ensuring that it stays in place. Bridges will restore chewing and speaking abilities, while giving the look of a natural, beautiful tooth.
Get Amazing Dental Care
If you have a broken or missing tooth, do not hesitate to schedule your appointment today. Call us right away to receive the best dental care available. We are passionate about giving patients the smiles they deserve, and our office proudly serves Farmington, CT, Newington, New Britain, Hartford, West Hartford, Wethersfield, Bristol, and the surrounding communities.