Dental Implants – Farmington, CT
Restoring Your Smile with Beauty and Function
If you have lost permanent teeth, dental implants can offer you a new lease on life. They are solid, secure, and aesthetically pleasing. At Farmington Valley Dental, Dr. Thomas Peters is a board certified implantologist, and his attentive, experienced staff provides patients from throughout our community with positive oral health through a variety of restorative dentistry services, including dental implants. Keep reading to find out why dental implants in Farmington are one of the most reliable and long-lasting tooth replacements available.
Benefits of Dental Implants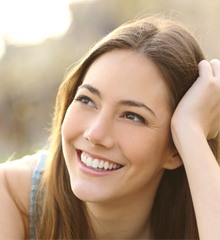 Dental implants come with some advantages that you simply can't get with other options. After receiving dental implants, patients enjoy these benefits:
They are the only tooth replacement that preserves your jawbone.
Because they fuse to your jawbone, your dental implants can last a lifetime with proper care.
Dental implants can be used to replace one tooth, multiple teeth, or even your whole smile.
Dental implants are the only solution that restores your tooth root and the tooth.
They allow for natural function and biting power.
They maintain the health of your remaining natural teeth.
How Do Dental Implants Work?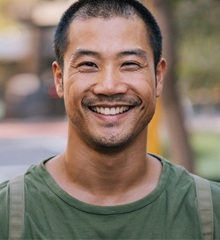 Your dental implant journey begins with an in-depth consultation with Dr. Peters. Once he determines that you are a suitable candidate for the treatment, the implants will be surgically placed throughout your jawbone at precise, pre-planned positions. Thereafter, the implants will bond with your body in a process known as osseointegration so they can act as substitutes for the roots of your missing teeth. Then, your beautiful and strong new teeth will be attached to the implants.
Indications for Dental Implants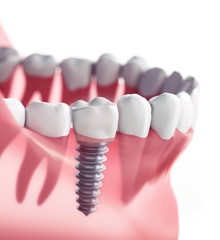 Implants can help replace a single tooth, multiple teeth, or even a full set of teeth. If you have been suffering with partial or full dentures, are missing teeth, or feel you need teeth extracted, do not hesitate to call to be evaluated for implants. Our team looks forward to talking with you about your restorative dentistry options, providing you with the information you need to make the oral health decision that is best for you.
Missing Single Tooth
Are you missing just one tooth? It's still important that you get it replaced to avoid shifting or damage of your remaining teeth. Dr. Peters will use an implant-retained dental crown, which is custom-made using high-quality ceramics to give you a restoration that seamlessly completes your smile.
Missing Multiple Teeth
If you're missing multiple consecutive teeth, we can use an implant-retained dental bridge to restore the gap in your smile. Using two dental implants on either side to anchor your prosthetic in place, Dr. Peters will be able to restore your smile's function and natural appearance.
Missing All Teeth
If you're missing all or most of your teeth, your best option is implant-retained dentures. This solution gives you a replacement for your entire smile with the security and function of dental implants. Additionally, those who already have dentures but are looking for a better feeling and functioning option can benefit from implant-retained dentures.
Understanding the Cost of Dental Implants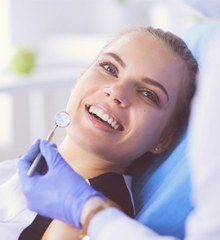 Dental implants come at a higher price than other options in tooth replacement, but they could not be more worth it. There is not a fixed cost of dental implants—so you will need to schedule a consultation with our office to find out what you can expect to pay. Dr. Peters will consider the health of your jawbone, how many teeth you are missing, where you're missing them, and other factors to determine the cost of your dental implants. After this in-depth examination, he will be able to provide you with a fair and more precise estimate.
Dental Implant FAQ's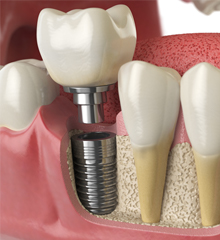 Dental implants have quickly become the most sought-after choice for replacing missing teeth and it's easy to see why. They not only feel stronger and more natural than other options, but they can last a lifetime as well. But even after understanding the benefits of dental implants, it's still common to have a few questions. At Farmington Valley Dental, Dr. Peters has helped countless patients restore their smiles with implants and has compiled answers to the most frequently asked questions below.
Are All Dental Implants the Same?
There are different types of dental implants that are used in different situations. Mini-implants, which are smaller and shorter than traditional implants, can be used to anchor full dentures.
They're often a great choice for patients who have experienced bone loss in their jaws and, in many cases, just 2-6 mini-implants are necessary per arch.
Do Dental Implants Hurt?
It's understandable that implants might seem like they would be painful, but they essentially act as replacement roots, so you won't feel them any more than you feel the roots of your natural teeth.
As for the procedure itself, many of our patients say that it was no more difficult than having an extraction and that the discomfort was much less than they expected. And, as a dentist in Farmington with your comfort in mind, we'll always start by fully numbing the area before doing any procedure.
What Is the Procedure Like?
Implants are done in two "phases," the first of which is a small, in-office surgery that takes 1-2 hours. Then you'll be given 3-6 months for the implant to fuse with your jawbone, during which you can eat and drink normally and won't feel any discomfort.
Finally, you'll return for the second phase so Dr. Peters can attach a restoration to your implant, which might be a single crown, bridge, or denture, depending on your needs. We'll match this restoration with the rest of your smile so that it looks great.
Will Other People Know That I Have Implants?
An implant sits under the gumline, so it's completely invisible. And since it looks, feels, and functions so naturally, no one will know it's there. In fact, the only way for anyone to see your implant is to take an X-ray showing the titanium post in the jaw.
If you'd like to know more about implants, call us today. We'd love to show you how they can be used to restore your smile!