Delta Dental Dentist – Farmington, CT
Learn More about Your Delta Dental Insurance Benefits
Do you have Delta Dental insurance in Farmington? Your plan is a precious resource that allows you to take advantage of preventive care at little to no out of pocket cost. It also serves as a financial safety net for those times when your smile might need a little restorative care. How can you get as much value as possible out of your Delta Dental plan? Our knowledgeable team are experts at dealing with insurance, and we are ready to assist you! This page explains a few details about what you can expect from your policy.
Delta Dental Coverage Availability & Fees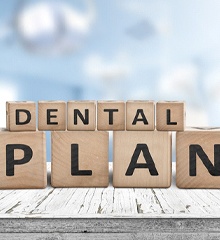 Delta Dental of Connecticut offers a few different types of plans, including PPO plans and DHMO coverage. If you have Delta's DHMO plan, which is called DeltaCare USA, you must visit a dentist who is in your plan's network in order to use your benefits. PPO plans offer greater flexibility and allow you to visit any dentist.
If you opt for Delta's Premium PPO plan, you can expect your coverage to work something like this:
Preventive care, such as cleanings, exams, and routine X-rays: 100% covered
Minor restorative care, including fillings: 80% covered
Major services, including root canal therapy and crowns: 50% covered
Some services may have a waiting period, which means you will have to hold your policy for a certain amount of time (typically 6 – 12 months) before it will cover specific treatments. In many cases, you will also be required to pay a small deductible (usually between $50 and $100) before your insurance coverage kicks in.
Keep in mind as well that PPO plans have an annual maximum, which is the greatest dollar amount that Delta will pay out for approved services within a calendar year. You can get more out of your maximum by visiting a Delta Dental dentist in Farmington, such as Dr. Peters, who has pre-negotiated the fees for certain services with Delta.
Also, since our team is used to working with Delta, we can offer suggestions to help you get as much as possible out of your plan. For example, we might be able to schedule major services across calendar years so you can use multiple annual maximums to cover your treatment.
Meet Mary-Eileen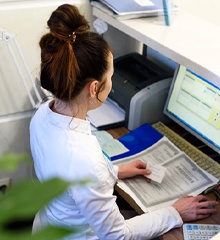 Since Delta offers a broad range of plans, you need someone on your side who is an insurance expert! That is where Mary-Eileen, our office manager, comes into the picture. She'll help you verify your coverage, explain how it applies to specific treatments, file your claims, and strive to answer all of your insurance-related questions.