Meet Our Farmington Dental Team
Thomas G. Peters, DMD, MAGD is committed to providing patients with outstanding, quality care. He takes many hours of continuing education each year to ensure that he stays current with advances in dentistry.
Thomas G. Peters, DMD, MAGD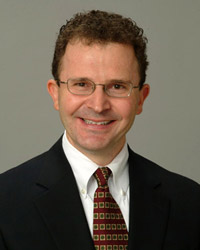 Dr. Peters holds a BS degree in chemistry from Boston College and a DMD from the University of Connecticut School Of Dental Medicine. He completed his 2-year residency within the department of Family Dentistry at the same school.
He achieved the highest honor awarded in the Academy of General Dentistry by becoming a Master (MAGD).Less than 2% of all dentists in the United States have earned this prestigious professional designation. This achievement reflects Dr. Peters' commitment to providing quality dental care through his continued education. The program requires a minimum of 1,100 hours in dental courses, including 400 hours of hands-on procedures under the supervision of a qualified expert, and courses that expose him to current technology and techniques in all disciplines of dentistry. In addition, Dr. Peters has authored papers on dental procedures and is a clinical instructor with The University of Connecticut School of Dental Medicine.
His professional memberships include: the American Dental Association, the Connecticut State Dental Society, Academy of General Dentistry, and the Hartford Dental Society. He was also voted Top Dentist of Hartford County each year from 2012 to 2022. Dr. Peters was also voted the the Best Dental practice in Farmington, by the Valley Press in 2016. Dr. Peters is a native of Farmington and has lived in the area for over 40 years.
Dr. Peter's had a radio interview talking about the importance on seeing your dentist twice a year. Many people have been diagnosed with periodontal disease which can be linked to systemic diseases. Dr. Peters sees many phobic dental patients and is able to give the patient a feeling of ease. Please listen to Dr. Peter's Interview found here.
Meet the Team