Understanding the Cost of Dental Implants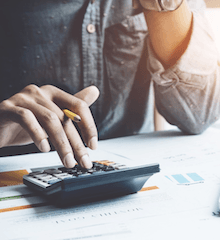 Are you missing one or more teeth? When you are considering your options in tooth replacement, we know the financial aspect is as important as anything else. Dental implants may be more expensive than a fixed bridge or traditional denture, but they could not be more worth the investment. Keep reading to learn more about the factors that can influence the cost of dental implants in Farmington.
What Do Dental Implants Cost?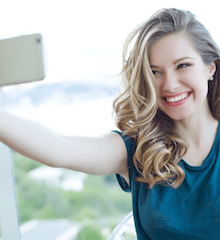 During an implant consultation with your dentist in Farmington, the following factors will be considered to determine what your dental implants will cost.
How Many Teeth Are Missing?
Dental implant posts are individually priced, which means this factor will usually have the greatest influence over the total cost of your procedure. A single missing tooth is less costly to replace than a full arch, for example. However, an individual post is not needed for cases of multiple or complete tooth loss. We can be strategic while still achieving a secure fit for the prosthetic.
Where in the Jaw Are The Missing Teeth Located?
Your dentist will have a different approach for dental implants depending on their location in the jaw. Front teeth may be more costly to replace than molars or premolars due to aesthetic concerns which result in a more complex procedure.
How Healthy Is the Jaw Bone?
Patients who have been missing teeth for a while or who have had severe gum disease (periodontitis) may need to have a bone graft or sinus lift to create the right environment for dental implants. This initial procedure increases the cost of an implant procedure.
Are There Any Other Special Considerations?
Other factors that may influence the cost of a dental implant procedure include what type of anesthesia/sedation are used, how many preparatory appointments are needed, and others.
And the Grand Total Is…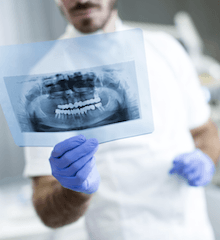 It depends! It's difficult to give a proper estimate for your dental implant procedure without seeing you in person. Once we have a better idea of the total cost, we can begin discussing ways to make paying for dental implants more convenient. Dental insurance can often be used for portions of the procedure, and patient financing is also available to help split the bill up into more convenient payments. To discuss this tooth replacement and how much you can expect to pay for yours, we invite you to contact us today!