March 23, 2016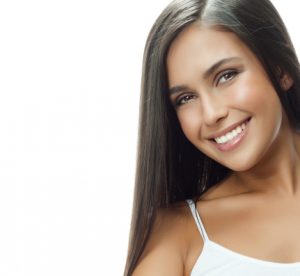 As easy as ABC and 123. Well, not exactly—maintaining a healthy mouth really does take effort. Of course, you know that you must brush your teeth at least twice a day and floss at least once a day. Those are the basics. But beyond those steps, there are other things you should be doing to ensure your oral health. Farmington dentist Dr. Thomas G. Peters offers these tips for you and your family, so everyone enjoys the lifelong benefits of a smile that is healthy and attractive.
Don't skip dental checkups. Conservative estimates show that 50 percent of American adults do not see the dentist regularly. Both short-term and long-term this neglect can be harmful to a person's oral and general health. The American Dental Association recommends twice yearly checkups, so your dentist can clean your teeth and spot trouble before it gets out of hand.
Ditch the soda. A can of effervescent soda can be so tasty and refreshing, but those bubbles are not good for your teeth. The phosphoric acid and citric acid that is typically in soda softens tooth enamel, making you more susceptible to cavities. So drink soda sparingly and go heavy on the water instead.
Limit sugary treats. Bacteria that live naturally in your mouth feast on sugar and carbohydrates. This leads to more plaque formation, which is where gum disease begins. So, choose healthy snacks and save sweet treats for when you have a meal and can brush soon after.
Quit smoking. You've heard the warning from your family doctor and now you're going to hear it from Dr. Peters, too: Don't smoke. Nicotine and tar not only stain and discolor your teeth, they destroy gum tissue and weaken the bone structure underneath your gums. And, of course, smoking greatly increases the risk of oral cancer.
Brush and floss correctly. Make sure you use a soft toothbrush and fluoride toothpaste. Hold the toothbrush at a 45-degree angle against your teeth and gums and brush in short, circular motions. Use about 18 inches of floss, so you'll have a clean section for each pair of teeth. Gently floss up and down and back and forth as you press the floss against each tooth to remove plaque.
Contact the Dentist Farmington, CT Trusts
If you or another family member is due for a dental checkup, call Farmington Valley Dental to schedule an appointment. Dr. Peters and his team will be glad to see you!
Comments Off

on Your Farmington Dentist Offers Tips for a Healthy Mouth
No Comments
No comments yet.
RSS feed for comments on this post.
Sorry, the comment form is closed at this time.