July 12, 2016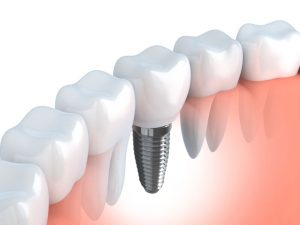 Smile gaps spoil personal appearance, self-confidence and the durability of your teeth and gums. What's your alternative for this troubling oral health issue? Award-winning dentist, Thomas G. Peters DMD, offers the latest ways to support failing tooth structure and fill smile gaps. With dental implants, porcelain veneers and crown and bridge combinations, your Farmington dentist re-creates strong and attractive smiles so patients look and feel their best.
Farmington crown and bridge
The dental crown is a mainstay of restorative dentistry. Crafted from porcelain, durable gold or porcelain fused to metal, the dental crown, or cap, covers tooth structure failing due to decay, infection or oral injury. Dr. Peters personalizes your dental crown by taking x-rays and oral impressions so the dental lab crafts just the right prosthetic for your tooth and bite.
Dental crowns also anchor fixed bridgework. If you have a smile gap comprised of one, 2 or more teeth in a row, a fixed bridge may be your tooth replacement choice. Secured by crowns to adjacent neighboring teeth, the bridge confers great smile aesthetics and normalized chewing and speaking.
Farmington dental implants
Dental implants, placed by your dentist in Farmington, are the most reliable tooth replacement option available today. Lifelike in form, feel and function, these artificial teeth are placed singly, in multiples or can support full removable or fixed dentures.
Made of a titanium screw surgically inserted into the jawbone, the dental implant receives a metal alloy extension post and customized porcelain crown. Typically, dentures are supported by 4 or more implants.
The "magic" associated with dental implants is really a natural process called osseointegration. Human bone fuses with titanium–a common component of orthopedic joint replacements for the hip and knee. Osseointegration improves over time, strengthening the bone every time the patient bites and chews.
Dr. Peters determines candidacy for dental implants by oral examination, x-rays and other imaging. If a person is in good oral and overall health, he likely can receive a dental implant and enjoy it as the final tooth replacement he will ever need.
Farmington porcelain veneers
Porcelain veneers cover a variety of smile defects such as chips, cracks, odd size and shape, gaps and more. Often called "instant orthodontics," veneers are not true dental restorations. Rather, they are tooth-shaped covers of dental ceramic, crafted one by one to improve tooth appearance and strength.
Prepared and installed in as few as 2 dental visits, Farmington veneers are a very durable, permanent aesthetic improvements which last 10 years or more with good care. Dr. Peters takes care that shape, size and bite of refurbished teeth are just right, and he adjusts the shade of the bonding cement to ensure a natural-looking color match.
Fix your smile right the first time
Enjoy superior tooth replacement and refurbishment options from Dr. Thomas Peters.
Contact the office staff at Farmington Valley Dental to arrange a consultation with the people voted Best Dental Practice in 2016 by Best of the Valley Press.
Comments Off

on Farmington dentist explains options for replacing teeth
No Comments
No comments yet.
RSS feed for comments on this post.
Sorry, the comment form is closed at this time.