August 4, 2016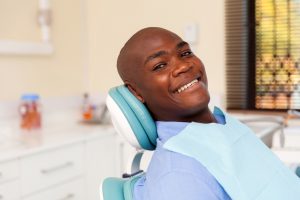 Some things never stop being fun. The clubs might be plastic and the greens might be AstroTurf, but this mini-golf course is your own personal St. Andrews. Glory and defeat permeate the colorful windmills and endless twists and turns. The only thing better than the thrill of competition is the taste of ice cream. Your friends always celebrate the end of the course with a round of cones, and today is going to be no different. The only problem is, lately, whenever you bite into something cold, it makes one of your teeth ache. It seems like a minor problem, but you aren't sure. Is there something that can done about it? Fortunately, Dr. Peters, a Farmington MetLife dentist, can address that, along with any other variety of dental concerns.
What Services Do We Offer?
Your teeth are a living part of you just like the rest of your body. Because of this, we here at Farmington Valley Dental offer a wide array of services in order to best care for your teeth. These services fit into 3 broad categories:
Preventive Dentistry
Cosmetic Dentistry
Restorative Dentistry
Preventive Dentistry
This type of dentistry really starts at the home with consistent brushing and flossing, but it isn't always enough. A high-quality cleaning by your dentist every 6 months is one of the best things you can do to prevent cavities and tooth loss. Dr. Peters' dental team will give your teeth and gums a thorough evaluation before using state-of-the-art tools to clean hardened plaque off of your teeth. This will ensure the areas you miss while brushing are taken care of. For children and adults who participate in sports, custom mouth-guards can be molded and manufactured to prevent injury during competition. This is all to ensure we stop problems before they even start.
Cosmetic Dentistry
Do you want to make your smile more radiant? We offer a variety of services that will make your teeth ready for your next party, date, or job interview. You can take years off your teeth with Zoom! Teeth Whitening to regain that youthful, ebullient glow. Years of coffee, wine, and aging can be stripped away in under an hour. We also offer porcelain veneers and crowns, which consist of a thin layer of high-quality porcelain carefully bonded to your teeth. These will give you the appearance of whiter, brighter, more vibrant teeth without having to endure the long process associated with implants. It's a quick and easy way to revitalize your smile, and can be done in a little as two visits.
Restorative Dentistry

Cavities, tooth decay, and even tooth loss are common problems for many people, but we here at Farmington Dental Valley have a variety of ways to help you. Damaged teeth can be easily repaired with crowns or bridges, depending on your specific need. This is when we place a sturdier material, whether it be metal or porcelain, over a damaged tooth in order to restore its form and function. A missing tooth can be completely replaced with a dental implant, which is went a crown is attached to a new, titanium root that is placed into your gums. Cavities can be filled and the often dreaded root canal can be taken care of relatively painlessly due to our knowledge of sedation techniques.
We're Here to Help
Whatever your dental needs might be, we can take care of them with the utmost expertise. If you are young, old, or haven't been to the dentist in years, we can work with you to figure out what your smile needs to stay healthy and bright.
Comments Off

on How A Farmington MetLife Dentist Can Help You
No Comments
No comments yet.
RSS feed for comments on this post.
Sorry, the comment form is closed at this time.