December 22, 2016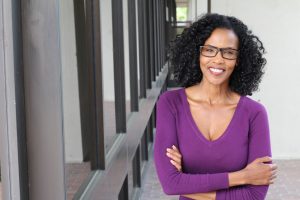 Is 2017 the year you achieve your goals? Did you know your teeth can help you do this? It's because a beautiful smile gives you confidence, and that can take you to the next level in your personal and professional relationships. Porcelain veneers may be the right solution for you, and Dr. Thomas Peters can help deliver your dream smile. Learn more here about porcelain veneers in Farmington.
What is a Porcelain Veneer?
Also known as a dental veneer, a porcelain veneer is best described as thin "shell" of porcelain that fits over your tooth. Dr. Peters will custom shade your veneers and bond them directly to your tooth, which adds strength and aesthetic appeal to your teeth and your smile. Veneers are ideal for repairing dental issues such as:
Discoloration and staining
Misshapen teeth and size discrepancies
Small chips, fractures, and wear
Gaps and spacing between teeth
Misaligned teeth
What are the Benefits of Porcelain Veneers?
Veneers can be used to repair one or two teeth, however they're best utilized when enhancing an entire smile. Many of the Hollywood smiles we admire such as Tom Cruise and Hilary Duff have been improved with veneers. Dr. Peters combines both dental skill and artistry to deliver the smile of your dreams.
Veneers can be brushed and floss like normal, so they're easy to take care of. They also don't stain or discolor at the rate your natural teeth will, so you don't have to worry about whitening your teeth. Veneers are durable, so with the right home care and regular dental checkups, they can potentially last 10-15 years.
How do I get Porcelain Veneers?
If you're considering changing the appearance of your smile with veneers, the first place to start is a consultation with Dr. Peters, your cosmetic dentist in Farmington. He'll assess your needs and goals for your smile and explain the process. Most veneer cases can be completed in as little as two appointments, and you'll be dazzling the world with your new smile in no time!
Contact Farmington Valley Dental
If you're ready to achieve the smile of your dreams, we encourage you to contact Farmington Valley Dental today. A beautiful smile is just a phone call away!
Comments Off

on Porcelain Veneers in Farmington
No Comments
No comments yet.
RSS feed for comments on this post.
Sorry, the comment form is closed at this time.