April 13, 2017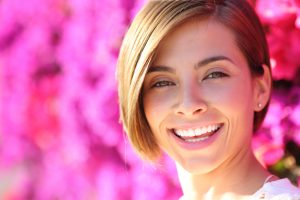 Over time it's natural for your teeth to lose a bit of their luster. This may affect your confidence and cause you to hide your smile. The good news is that whitening your teeth is a fast and cost effective way to return your smile to its old glory and bring back its brightness, and Dr. Thomas G. Peters, your cosmetic dentist in Farmington can help!
What Causes Tooth Discoloration?
Most of us are aware of certain foods that will discolor our teeth such as coffee, red wine, curry and marinara sauce, but there are also other factors that can dull your smile such as:
Age
Clenching and grinding your teeth, which weakens your enamel
Trauma
Certain medications and antibiotics such as Tetracycline
Smoking and tobacco use
Genetics
How Teeth Whitening Can Help
While a thorough professional cleaning and using whitening toothpaste at home can help brighten your teeth, there are some cases in which professional whitening is your best option. Dental whitening gels contain carbamide peroxide, which changes the chemical structure of surface stains and deeper discoloration to make your teeth whiter. You may have to update your smile periodically after whitening since many of the foods and beverages we enjoy can dull your teeth.
Power Whitening at Farmington Valley Dental
Dr. Peters uses a whitening system that utilizes both take-home and in-office products to achieve phenomenal results. Known as Power Whitening from ZOOM!, we start with a 14 day take-home procedure where you will wear whitening trays at night while you sleep. This helps prepare your teeth to better accept the high strength whitening treatment we'll complete in our office.
After your 14 days of whitening at home, you'll return to our office and we'll apply protective barriers for your gums and soft tissues and use ZOOM!'s high strength gel, which is activated with a special light.
We'll finish with a fluoride treatment and we'll apply a clear protective coating on your teeth. We know you'll be amazed by the results you achieve with Power Whitening and you'll be excited to share your smile with the world once again.
Contact Farmington Valley Dental
If you're ready to upgrade your smile and take it to the next level, contact your dentist in Farmington today to learn more about Power Whitening and how it can help enhance your teeth.
Comments Off

on Your Cosmetic Dentist in Farmington Discusses the Benefits of Teeth Whitening
No Comments
No comments yet.
RSS feed for comments on this post.
Sorry, the comment form is closed at this time.