May 6, 2017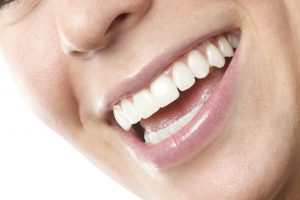 When you look in the mirror, does your confidence quickly fade due to an unattractive smile? If so, you are not alone. It is estimated that over half of adults are concerned about how their teeth look. With their appearance directly linked to your self-esteem, it may feel like you have no choice but to remain dissatisfied with your reflection. However, you can drastically improve your confidence with your cosmetic dentist in Farmington. Dr. Thomas Peters can improve your smile with porcelain veneers.

Enhance the Appearance of Your Smile
Porcelain veneers are very thin shells that are bonded to the front side of the teeth to hide cosmetic imperfections. When compared to traditional veneers, those made of porcelain are thinner, allowing you to maintain more of your tooth's structure for a minimally invasive procedure. Not to mention, porcelain closely mimics the appearance of enamel for natural-looking results. They are a simple means to resolve a diversity of cosmetic flaws hurting your confidence.
Tooth Discoloration
As you age, your teeth will become darker. However, there are additional factors that can increase the severity of staining, like smoking, medications, genetics, and foods. Often, a bright white appearance can be restored with professional whitening treatments, but not always. Veneers are the perfect solution to resolve dark discoloration that won't respond to traditional treatments. You gain a bright white smile that becomes stain-resistant for results that last
Chips and Cracks
If you have chipped or cracked teeth, it can feel like they are a focal point when you smile. While you could choose cosmetic bonding to treat the teeth, it may not provide you with the results you want. Veneers will hide the damage while improving the size and shape of your teeth for a flawless smile.
Uneven Spacing or Gapped Teeth
Not everyone is born with their teeth perfectly spaced. It is not uncommon to have uneven spacing or gaps between your teeth. Instead of choosing a lengthy treatment with braces, you can close the openings in as little as two appointments with porcelain veneers. They are custom-made to meet the exact size you need to fill the spaces between your teeth.
Mild to Moderate Misalignment
Misaligned teeth quickly cause your confidence to decline. However, as an adult, you do not have the time for lengthy treatments and do not want to deal with the appearance of braces. Now, you can make your teeth appear straighter with veneers. They are effective for treating mild to moderate alignment issues as an alternative to traditional orthodontic treatments.
Shorter than Average Teeth
Teeth that are shorter than average can make it appear as though you have a gummy smile. By attaching veneers, your gain a more proportionate appearance. Your veneers will add length to your teeth to resolve the gummy look while ensuing they are aesthetically pleasing to your smile as a whole.
Transform Your Smile Today
If you are ready to love the smile you see in the mirror, it is time to see if veneers in Farmington are right for you. Contact Farmington Valley Dental today to schedule your consultation.
Comments Off

on Cosmetic Dentist in Farmington will Improve Your Smile with Veneers
No Comments
No comments yet.
RSS feed for comments on this post.
Sorry, the comment form is closed at this time.