June 30, 2017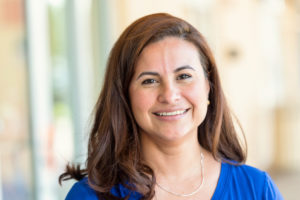 Life is better with choices — like chocolate or vanilla, buttered popcorn or not, and black tie optional. When it comes to teeth whitening, your cosmetic dentist in Farmington knows there's no shortage of options. Take a quick walk down the oral care aisle at the pharmacy and you'll be inundated with a number of formulas claiming to brighten teeth in three, five, or seven days. But how well do these over-the-counter options work?
Not so great, actually. When it comes to removing the tough stains that accumulate as we age, even an at-home professional teeth whitening option may not be the most effective method of revealing your most dazzling teeth. For the best, whitest results, we urge patients to consider an in-office treatment instead.
Zoom! Teeth Whitening in Farmington
At Farmington Family Dental, Dr. Thomas G. Peters and our team prefer the Zoom! Whitening method for its safe, effective results. Nothing else breaks through stains better. In just one, one hour appointment, we can reveal teeth that are up to eight shades brighter.
Your teeth may darken or discolor for a number of reasons, like simple age (the tooth enamel becomes more brittle and less stain resistant as we get older) and frequent exposure to highly pigmented foods and beverages. Some people have never smiled as brightly as they would like, as genetics play a significant role in the shade of the teeth, too.
Stains can live on the surface of the teeth, extrinsic staining, or just beneath the surface as intrinsic stains. It's fairly easy to remove extrinsic stains — but Zoom! Whitening erases even the most stubborn intrinsic stains, including those from tobacco and certain medications (like tetracycline).
How Zoom! Whitening Works
When you choose Zoom! Whitening, we will recommend beginning with a thorough cleaning and a polish to ensure that you get the most out of your whitening treatment.
During the whitening treatment, we cover up your gums, lips, and all other soft tissues with a special barrier to ensure only your teeth are exposed. Then, your hygienist or dentist will carefully paint the professional-grade whitening gel onto the surface of each of your visible teeth. This whitening gel is activated in 3, 15-minute intervals under a special light. By the end of the third light application, the results are in — and you have never smiled brighter!
You can enjoy your results for a long time to come with proper oral hygiene and regular visits to your dentist. If you do start to notice your teeth losing their luster after several months or years, use the Zoom! touch-up kit to renew your dazzling results.
Want to Brighten Your Life with Whiter Teeth?
Teeth whitening in Farmington can give you the confidence to smile through any situation. If you would like to learn more about Zoom!, including whether or not it's a great option for your teeth, please contact us to schedule an appointment today.
Comments Off

on Your Cosmetic Dentist in Farmington Offers In-Office Whitening
No Comments
No comments yet.
RSS feed for comments on this post.
Sorry, the comment form is closed at this time.