August 4, 2017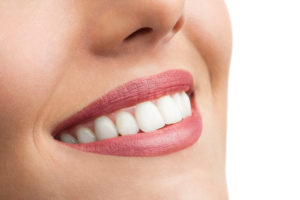 Everybody would like to have a big, beautiful smile, but if you have disproportionately small teeth, then they probably have a significant impact on your overall appearance. Small teeth can easily make you look several years older, or interestingly enough, possibly more childlike, throwing off the proportions of your entire face. Fortunately, there are a number of treatments you can get from a cosmetic dentist that can effectively enhance your teeth and improve your overall appearance. Which one would be right for your smile? It really all depends on your preferences, smile goals, budget, as well as the underlying reason for your small teeth.
Why Do I Have Small Teeth?
A person can have abnormally small teeth for a number of reasons, but the most common one, by far, is simply genetics. Your eye color, hair, height, and yes, even the size of your smile, is all determined by your genes. In rare cases, small teeth can sometimes be the result of a serious congenital disorder, such as amelogenesis imperfecta. For most people, thankfully, small teeth are simply a cosmetic issue that can be quickly addressed using some strategic dentistry.
How Your Dentist Can Help
Cosmetic dentistry can improve just about every aspect of your smile you can imagine, including the size of your teeth. No matter the reason for your unusually small smile, there is definitely a treatment that can work for you. After your dentist gives you a thorough oral exam, they can offer you a multitude of options, including:
Porcelain Veneers: These extremely thin ceramic coverings are bonded to the front of the teeth, and besides making your smile look more uniform, they can also be used to whiten the teeth as well as eliminate small chips, cracks, and gaps. They are a simple way to elongate your teeth and give you the smile you've always wanted.
Porcelain Crowns: This is a tooth-shaped restoration that simply fits over the top of your natural tooth and fully encapsulates it. It can be used to make a tooth look larger and increase its strength at the same time.
Gum Reshaping: If your small teeth are actually the result of excessive gum tissue showing when you smile, your dentist can painlessly remove a tiny portion of it to reveal more of your hidden natural dental structure.
Which One is Right for Me?
This is a decision best made between you and your cosmetic dentist, and it will all depend on the current state of your teeth as well as what you want your new smile to look like. No matter what you end up choosing, these treatments can usually be completed in as little as two visits, meaning you'll have a nice wide grin to show the world in no time!
About the Author
Dr. Thomas G. Peters is a family, restorative, and cosmetic dentist based in Farmington, CT. Over the years, he has used a wide variety of cosmetic dentistry treatments to give thousands of patients the smiles of their dreams. He currently practices at Farmington Valley Dental, and if you'd like to learn more about everything you've just read, he can be contacted via his website.
Comments Off

on "How Can I Fix My Small Teeth?" with your Cosmetic Dentist
No Comments
No comments yet.
RSS feed for comments on this post.
Sorry, the comment form is closed at this time.