October 8, 2017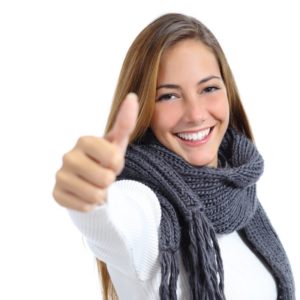 Everyone wants a movie-screen worthy smile, but not everyone has celebrity bank accounts. Your dentist understands that everyone wants to feel proud of their teeth and we don't make it totally unaffordable to get them. In fact, you don't have to waste money or time with convenient, one visit Zoom whitening in Farmington.
Is Professional Teeth Whitening Worth It?
We will hit you with the punchline first: teeth whitening in Farmington is your best chance at receiving the results that you truly want. Zoom Is a high-quality whitening product that is effective in removing both deep and surface level stains that can discolor your teeth. So, if you have stains from coffee, tobacco, wine, wear and tear, or maybe even a combination of all staining agents, Zoom can help you.  In addition to improving the appearance of your smile, professional grade teeth whitening can help you with:
More confidence in yourself and what your smile has to offer.
Better oral health because you'll be more motivated to care for your beautiful teeth.
A whiter smile will help you feel and look years younger.
Society correlates more success with whiter, attractive teeth.
Why You Should Trust Professional Teeth Whitening
If you want a million-dollar smile, but are short of a million dollars, you can still get the results you want with the help of your Farming ton dentist. Here's a few reasons why you can rely on your local dentist.
Dentists Use Stronger Bleaching Agents
Many over the counter bleaching kits have weak chemicals so that they can be "generally safe" for public use. If you want real results, getting a professional in-office whitening procedure is your best bet. Our high-quality products include concentrated chemicals that work to get the job done efficiently. With stronger bleaching comes a brief period of tooth sensitivity, but that is very temporary. The good thing is that your dentist is here for you every step of the way.
Dentists Can Give You Fast Results
Because the concentration of professional teeth whitening treatments has a much higher bleach content, the results are visible almost immediately. Rather than waiting several weeks for a hint of whiter teeth, just simply visit a dental practice that offers in-office or even take-home whitening kits created with professional grade products.
Dentists Will Make Sure You're Safe
One of the biggest drawbacks of over the counter products is that you don't have a dentist by your side to make sure you're safe. You can actually damage your soft tissues with bleaching too often or even ruin your clothes or homely items with bleach.  Your dental team is here to make sure that your soft tissues are protected with a device to keep your mouth open while stains are lifted.
If you want an expensive looking smile, but not a costly smile, it's time to contact your local cosmetic dentist.
---
 About Your Dentist
When it comes to trusting your dentist to help you achieve the results you want, your local dentist, Dr. Peters, is your best option. With over 20 years in the field, Dr. Peters has helped countless patients in Farmington reach their smile goals. Feel free to call our office to schedule your cosmetic consultation.
Comments Off

on Zoom Teeth Whitening in Farmington Creates Dream Smiles!
No Comments
No comments yet.
RSS feed for comments on this post.
Sorry, the comment form is closed at this time.