May 16, 2018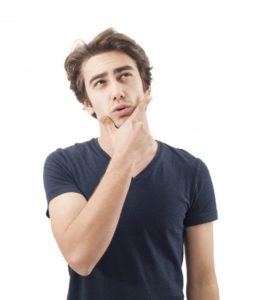 As the spring season is really beginning to take hold, you find yourself more motivated to take better care of your mouth, teeth and gums. The problem is that you don't have an oral health professional to work with, leaving you wondering how to find the right dentist in Farmington. As you continue reading, you'll learn 5 simple tips to help you in your quest.
5 Tips for Finding the Right Dentist
The task of finding a dentist that you can trust your oral care to can be daunting. These tips will help you make the best decision:
Location – The first thing you should consider is the location, because if it's not convenient, you'll always feel a strain when trying to keep your appointments. This is also important for emergency situations, as you want to be able to get to your dentist with the lease amount of hassle.
Credentials – Is the dentist qualified to deliver the care you need? His or her credentials should be made available to reassure you that he or she has received proper training.
Variety of Services – A versatile dentist, who can perform a variety of procedures, is very valuable. Thus, you won't have to worry about going to different professionals for your dental needs. Instead, you can have everything you need done under one roof.
Experience – Another valuable intangible that your dentist should possess, is varied experience. He or she should have a track-record of working with different age demographics and types of problems, finding successful solutions.
Office Environment – When you go in for an initial consultation, not only should you assess the dentist, you should also take note of how you feel while in the dental office. Does it feel inviting? Is the staff friendly?
By taking all of the above into account, you have a better chance of making an excellent decision about your future dentist.
Why the Time is Now
It's great that you are taking a proactive approach to your oral health by looking for a competent dentist to work with. Unfortunately, far too often, people wait until a dental problem has reached its crescendo before seeking help.
The reality, though, is that many dental issues can be avoided by finding the right dentist and then maintaining regular visits for checkups and cleanings. So remember the information you've been provided with, and take the next steps toward achieving excellent oral health by contacting your family dentist in Farmington today!
About the Author
A graduate of the University of Connecticut School of Dental Medicine, Dr. Thomas G. Peters has taken the steps to distinguish himself as part of an elite group of dentists, earning the classification as Master in the Academy of General Dentistry. In addition, he continues to pursue more knowledge by taking hundreds of hours of continuing education courses. Dr. Peters practices at Farmington Valley Dental and can be reached for more information through his website.
Comments Off

on 5 Simple Tips for Finding the Right Dentist in Farmington!
No Comments
No comments yet.
RSS feed for comments on this post.
Sorry, the comment form is closed at this time.