October 15, 2018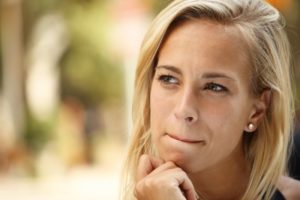 You've probably heard since childhood that you need to visit the dentist at least two times a year for checkups. The common reason given for these visits is they help to prevent cavities and other oral health issues. Your dentist says there is so much more to benefit from preventive care appointments, and they provide more than just an opportunity to have your teeth cleaned. Learn how a dental checkup in Farmington can save your life as you read on!
What Happens at a Preventive Care Visit?
When you visit your dentist semi-annually for cleanings and examinations, it is a proactive step in the right direction for your oral health. The cleaning removes the harmful plaque and tartar that would otherwise contribute to tooth decay and would eventually seep beneath the gums into the pockets.
This is also a time for your dentist to thoroughly examine your oral cavity. Not only can dental health maladies like cavities and other such issues be detected; your dentist will look for signs of the following:
Diabetes – Some of the possible warning signs of diabetes are loose teeth, dry mouth and bleeding gums. The dentist will share his or her observations during your consultation so you can bring it to your primary care physician's attention.
Stress – The dentist will also be able to detect signs of stress by examining your teeth. One of the ways it shows up is through a condition called bruxism (teeth grinding), which is more common among people who are overly-anxious.
Poor Nutrition – If you need to make changes in the way you eat, it will show in the health of your teeth. A diet lacking adequate vitamin D or calcium will reflect in the condition of your oral health.
Osteoporosis – A condition that causes bones to develop holes and become weak and brittle, osteoporosis is more common among older patients. If the dentist notices any of the symptoms reflected in your oral health, he or she will bring it to your attention so you can seek the proper treatment.
Other Health Benefits of Visiting Your Dentist
Removing plaque and tartar from your teeth and receiving expert advice from your dentist in Farmington on ways to improve your oral hygiene, help to prevent the following:
Heart Disease – When there is prolonged bacterial infection in the mouth, it eventually travels to the gums. From there, blood flows throughout the body. The inflamed blood can clog the arteries with plaque and lead to heart disease or heart attack.
Pancreatic Cancer – If gum disease is allowed to morph into periodontitis (advanced gum disease), it can lead to plaque-laden blood flowing from the gums, which can contribute to pancreatic cancer.
Alzheimer's Disease – Not only does infected blood flow downwards; it also can flow to the brain. When the brain receives the influx of plaque, the result can be a neurological condition called Alzheimer's disease, which degenerates the memory and other cognitive functions of the brain.
Prevention is Key!
The good news is you can take an active role in preventing the above maladies by practicing consistent and proper oral hygiene. Then by visiting your dentist semi-annually for cleanings and examinations, you can further magnify your efforts and contribute to your overall health.
So to save your smile and enhance your quality of life, contact your family dentist in Farmington to schedule a visit today!
About the Author
A graduate of the University of Connecticut School of Dental Medicine, Dr. Thomas G. Peters takes pride in providing top-notch care to patients of all ages. Thus, he takes continuing education courses annually and has earned the status of Mastership in the Academy of General Dentistry. Dr. Peters uses his expertise and compassionate approach to care to help patients enjoy the best in oral and overall health at Farmington Valley Dental, and he can be reached for more information through his website.
Comments Off

on How a Dental Checkup in Farmington Could Save Your Life!
No Comments
No comments yet.
RSS feed for comments on this post.
Sorry, the comment form is closed at this time.