November 8, 2018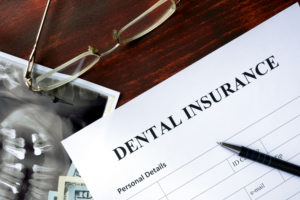 It's hard to believe that another year has almost come and gone. With all the preparation for the holiday season and wrapping up loose ends, the last few months of the year are a busy time for everyone. But one thing you may have forgotten on your to-do list is scheduling with a dentist in Farmington! Unfortunately, since your dental insurance is a "use it or lose it" situation, you could be passing up on a significant amount of financial benefits that can be used to help you achieve a healthy smile. Keep reading below to find out what insurance usually covers and get tips on how to take advantage of your benefits!
What Will Your Insurance Cover?
Every plan is unique, so it's always a good idea to check your individual benefits to find out what your coverage will be. But here are some average coverage percentages for many procedures:
Cleanings, X-Rays and Exams – Checkups are preventative and typically covered at 100%, so at the very least, it's a good idea to schedule everyone in the family for their checkup before the end of the year! Most patients get 2 annual checkups, but more may be covered during pregnancy or for patients who have gum disease, diabetes or cancer. Also, check to see if your plan covers professional fluoride treatments for cavity prevention.
Deep Cleanings – Deep cleanings are a special type of cleaning that treats gum disease. They're usually covered at 60%-80%.
Fillings and Root Canals – Fillings and root canals are often covered at 60%-80%.
Crowns and Bridges – Many plans will cover crown and bridgework at 50% – 70%.
How Can You Maximize Your Insurance Benefits?
Most plans start January 1st and end December 31st, but double check to make sure. If your plan ends in December, try to schedule any appointments as soon as possible, since many dental office schedules tend to fill up quickly!
If you'd like a specific idea of what your costs will be for a procedure, you can ask your general or cosmetic dentist in Farmington to file a preauthorization beforehand. This document from your insurance company provides a breakdown of what they'll pay so you won't have any surprises.
Finally, remember that each insurance plan has an annual maximum (usually $1,000-$3,000), which is the total amount they'll pay for your dental work. And you may as well use this money – instead of losing it!
About the Author
Dr. Thomas Peters is an award-winning general, cosmetic and emergency dentist in Farmington who treats all of his patients like family. He knows that insurance can be overwhelming, so he and his staff do everything they can to help their patients navigate their plans. They're also in-network with several insurance companies to make getting care as easy and affordable as possible. If you have any additional questions about your insurance, he can be reached via his website or at (860) 677-8500.
Comments Off

on Use It or Lose It! Maximize Your Insurance With a Dentist In Farmington
No Comments
No comments yet.
RSS feed for comments on this post.
Sorry, the comment form is closed at this time.