June 9, 2019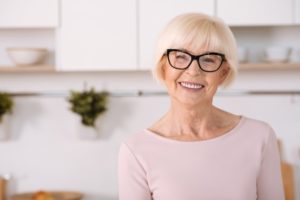 A typical procedure for placing dental implants in Farmington often includes an incision in the gum line, a small hole is drilled into the jawbone, and an abutment and custom restoration are placed. However, while these types of procedures may be most common, there are instances where cases can be much more complex. Find out what your dentist has to say about these procedures and what is done when they arise.
Multiple Missing Teeth
If you are missing more than one tooth, this makes the procedure more complex. Why? Because it involves more than one implant, and while these are still quite easy to install, it does require other "types" of implants, such as an implant bridge for one or more consecutive missing teeth or an implant-retained denture for patients missing all their teeth.
If a bridge is necessary, your dentist will place an implant on each side of the gap before placing a custom-made bridge on top of the implants, securing it into place.
If you are in need of an implant-retained denture, it will be necessary for the dentist to place 4 to 6 implants, depending on your individual needs. This will ensure the restoration has ample support once it is placed on top.
Brittle Jawbone
Before a person can get dental implants, the dentist will need to evaluate the jawbone. If it is determined that the bone is too thin or brittle to support the weight of an implant, some dentists will recommend a different form of treatment. However, there is an option to pursue bone grafting. This procedure allows the dentist to place bone minerals in the areas that need additional support. Over time, this will encourage the bone to strengthen and ultimately, be strong enough to hold up your implants.
Bone grafting does require several months of healing before you can move forward with dental implant placement.
Missing Teeth at the Front of the Mouth
When you smile, it is your front teeth that people see first. If you have a missing front tooth, this can serve as a major hit to your self-esteem. It is imperative that your dentist and periodontist work together to ensure the front tooth or teeth are treated carefully and correctly, ensuring a successful placement.
Dental implants are not only meant to fix the problem created by missing teeth, but they're also meant to offer an aesthetically pleasing appearance.
Overall Health
Apart from your oral health, which will need to be in good condition before receiving dental implants, you can bet your dentist will review your overall health, too. Patients with diabetes may be at an increased risk for dental implant failure simply because of the body's weakened immune system. When this happens, your body has a harder time healing, meaning osseointegration, the fusing of the implant and bone, cannot occur. It can also result in your body being unable to fight off an infection should one occur.
Don't be deterred if your situation falls into a more complex category. Your dentist is highly skilled and trained to address these types of issues and will ensure all appropriate parties are involved when preparing and placing your dental implants.
About the Author
Dr. Thomas Peters, DMD, MAGD, earned a bachelor's degree in chemistry from Boston College, as well as a DMD from the University of Connecticut School of Dental Medicine. Receiving the highest honor awarded in the Academy of General Dentistry, he became a Master (MAGD), which is held by only 2% of dentists throughout the United States. Dr. Thomas and his team are dedicated to helping patients achieve beautiful smiles, even those with missing teeth. By offering dental implants, he can restore smiles and give people a more stable, longer-lasting solution. If you want to learn more about us and our services, contact us at (860) 677-8500.
Comments Off

on Discover Why Dental Implants in Farmington Can Be More Complex
No Comments
No comments yet.
RSS feed for comments on this post.
Sorry, the comment form is closed at this time.