October 13, 2019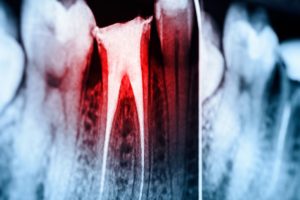 Most people hear that they need a root canal and do everything they can to avoid scheduling it because they're scared it's going to be painful. This is one of many myths about this procedure that prevents people from restoring their oral health and preserving their natural smile. Although this service is incredibly well known, it's also misunderstood. Here are five common myths you've likely heard about root canals.
You Only Need a Root Canal If You Have a Severe Toothache
While severe toothaches are a common sign that you may need a root canal, they're not the only symptom you will experience. In some cases, you may not experience any symptoms, and the only way you'll be able to find out if you need the procedure is if your dentist notices an infection on your digital X-ray. Some other symptoms include swelling and inflammation as well. Because everyone's mouth is different, the signs that you need a root canal can vary.
The Procedure is Painful
The myth that root canals are painful has been around forever. The discomfort associated with the procedure is often a product of the symptoms of the infection. When your pulp becomes attacked by harmful oral bacteria, it causes severe discomfort and toothaches. Your dentist will numb the area using a local anesthetic so you can't feel a thing during the treatment. Afterward, you'll feel much better and actually have less pain than you did before.
Root Canals Cause Health Problems
If you've been researching root canals online, you've most likely come across the myth that they can cause illness. This fable is a product of poorly designed research done in the 1920s by a dentist who fabricated the results to promote extractions over root canals. In short, there's absolutely no scientific evidence to support this research. Root canals are a modern and advanced procedure that sanitizes your infected tooth and seals it off, preventing further damage from occurring.
Successful Results From Root Canals Are Only Temporary
The benefits you'll enjoy from root canals aren't temporary, they're long lasting. In fact, according to the American Association of Endodontists, with the proper oral hygiene routine, most teeth that have been treated with root canal therapy can last a lifetime. That means you can enjoy a restored grin and boosted oral health without having to worry about putting your natural teeth on the chopping block, like you would with tooth extractions.
Tooth Extraction is the Preferred Alternative to Root Canal Therapy
This is an easy myth to debunk—just ask yourself, would you rather have a gap in your smile and need a replacement tooth, or preserve your oral health and keep all of your natural pearly whites? There's no quandary, keeping your natural tooth is always the best choice if you're able to. That's why dentists often consider tooth extractions a last-ditch effort to prevent infections from spreading to other areas of your body.
With the latest advancements in dental techniques and technology, root canal therapy is virtually pain-free. Doing research online can introduce you to several myths that may dissuade you from scheduling your appointment, but in reality, it's necessary to treat infected teeth quickly so you can avoid an extraction procedure. If you're worried about the process, your dentist can walk you through everything that will happen during your treatment and put your mind to rest.
About the Author
Dr. Thomas Peters has been awarded the honor of being a Master in the Academy of General Dentistry, a title that less than two percent of all the dentists in the United States have earned. He has also completed a two-year Family Dentistry residency at the University of Connecticut School of Dental Medicine. He stays up-to-date with the latest advancements by taking annual continuing education courses for a variety of dental treatments. For questions or to schedule a consultation for root canal therapy, visit Farmington Valley Dental's website or call 860-677-8500.
Comments Off

on Squashing 5 Common Myths About Root Canals
No Comments
No comments yet.
RSS feed for comments on this post.
Sorry, the comment form is closed at this time.