December 3, 2020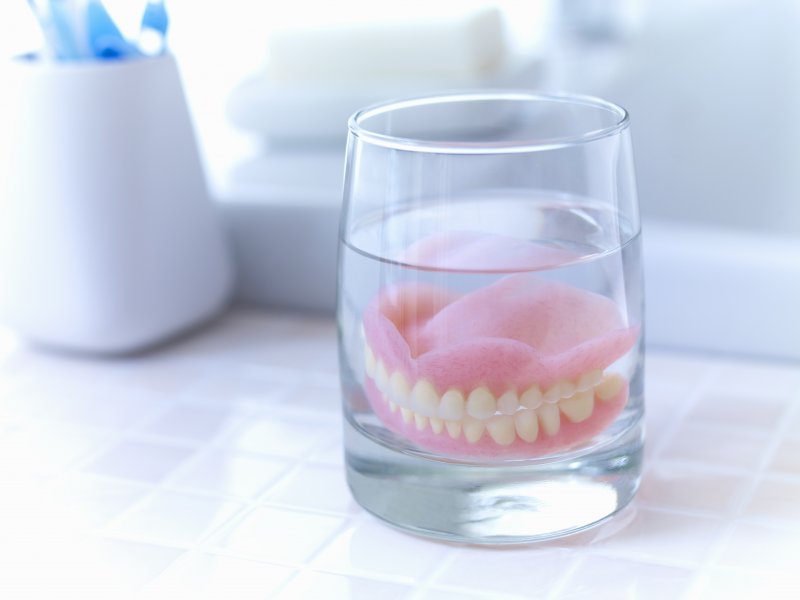 A great thing about living in today's world is that there are so many options when it comes to replacing your missing teeth. Dentures are a popular option, and they can be lifechanging for someone who is missing most of or all of their teeth. However, they don't last forever. Periodically, you need to take them to the dentist to have them tweaked, repaired, and replace. Continue reading so that you know the signs that you may need some new dentures in Farmington.
Your Dentures Are Loose Fitting
Dentures that fit properly shouldn't be moving around or falling out of your mouth. They should be tight in place when you are eating or speaking. While you can use adhesive to keep your denture in the right spot for a short period of time, this is not a permanent solution. If you don't feel like your dentures are fitting properly, then it may be time for you to get some new ones.
It's Difficult for You to Speak
Everyone gets tripped up on their words on occasion, but if it is happening more and more frequently due to your dentures, this means that something isn't quite right. Most of the time, this happens because your dentures are too loose or fitting oddly. You shouldn't have to put up with slurred speech. Talk to your dentist about possible solutions.
Your Dentures Are Uncomfortable
When you first get dentures, it may take some time to get used to the sensation of wearing them. However, you should not be feeling any pain. If you are, this is a sign that they either aren't fitting or are damaged in some way. If you have sores, lesions, or changes in the health of your gums, this is a sign that you should schedule an appointment with your dentist.
Your Dentures Are Damaged
Even though dentures are made out of a strong material, they are not indestructible. If you notice chips, cracks, loose teeth, or missing teeth, you should see your dentist right away to have them looked at. They can be damaged when you drop them, are in an accident, or from general wear and tear. Depending on the severity of the damage, you may need to have them replaced.
There Is Discoloration
You may decide that you want to have your dentures replaced if they have accumulated a lot of staining. This can be avoided with proper care, but discoloration can still occur over time. This is especially the case if you like to enjoy pigmented beverages like coffee, tea, and red wine.
If you think your dentures could be in better shape, make an appointment to see your dentist. They will take a look and you can discuss possible solutions. Your dentures should be making your life easier, not more difficult. You're have your fully functional smile back in no time!
About the Author
Dr. Thomas G. Peters earned his DMD from the University of Connecticut School of Dental Medicine. He is a Master of the Academy of General Dentistry and a member of numerous other organizations including the American Dental Association and the Connecticut State Dental Association. If you think you may need new dentures, he's be happy to help. For more information or to schedule an appointment, visit his website or call (860) 677-8500.
Comments Off

on 5 Signs You May Need to Replace Your Dentures
No Comments
No comments yet.
RSS feed for comments on this post.
Sorry, the comment form is closed at this time.