January 4, 2021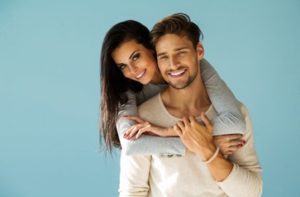 January is the perfect time to set the tone for your new year. If you've decided that 2021 will be the year you get the bright, beautiful smile you've always wanted, scheduling a visit with your dentist is the perfect way to start. Keep reading for 4 reasons you should plan your dental checkup early in the year.
Renewed Health Benefits
If your dental insurance resets early in the year, it's a great opportunity to catch up on dental procedures you weren't able to get last year. Visiting your dentist early in the year also gives you and your dentist plenty of time to decide on your treatment plan so you can get the most out of your benefits.
Catch Problems Early
If you didn't make the best food choices or let yourself get too relaxed during the holiday season, a dental checkup early in the year gives your dentist the chance to catch the beginning stages of decay or other new issues early. It could end up making the difference between a simple filling and needing root canal therapy.
Set Your Visit to Fit Your Schedule
Early year visits to the dentist come with quite a few benefits, one of them being able to set your appointment at your convenience. The first few weeks after a holiday tend to be one of the slowest times for most dentists. Fewer patients mean more time to speak with your dentist. If they have recommended a procedure that you're not familiar with or you have questions about the treatment plan they've set for you, there is more time to get in-depth answers.
A Jump Start on a Healthier Smile
If you feel self-conscious about your smile, cosmetic treatments like teeth whitening, veneers or tooth-colored fillings can help. Visiting the dentist early in the year gives you time to get your smile camera-ready, rather than waiting until weeks before your birthday, wedding or other important days.
Studies show that 80 percent of American adults don't like their smile, so if your smile makes you feel less than confident, you aren't alone. Regular dental checkups are crucial to improving your oral health. You deserve a stunning smile, and starting the new year with a dental visit can help you achieve it.
About the Author
Dr. Thomas Peters has been transforming smiles for more than 20 years. He received his DMD from the University of Connecticut School of Dental Medicine and has achieved the highest honor awarded by the Academy of General Dentistry by becoming a Master. Less than 2 percent of all dentists in the United States have achieved this prestigious designation. Dr. Peters offers a wide range of services, including general cleanings, cosmetic dental treatments and more. If you're ready to achieve the healthy, beautiful smile you deserve, contact the office at (860) 677-8500 or visit the website to schedule your appointment today.
Comments Off

on Why You Should Start the New Year with a Visit to the Dentist
No Comments
No comments yet.
RSS feed for comments on this post.
Sorry, the comment form is closed at this time.