May 24, 2021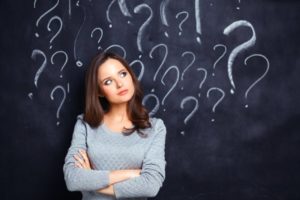 At your recent dental checkup, your dentist recommended that you get a root canal as soon as possible. This didn't make sense to you. After all, your mouth feels perfectly fine. A friends of yours needed a root canal once, and that was after they had to call an emergency dentist about their excruciating toothache. So, you might be wondering, "Why do I need a root canal if my tooth doesn't hurt?" While tooth pain is a common indication that root canal therapy is necessary, it's far from the only one. Here are four other reasons why your dentist might suggest a root canal for a tooth that isn't in pain.
Temperature Sensitivity
Maybe your tooth doesn't hurt per se, but you do experience a sharp sensitivity when you eat or drink something particularly hot or cold. Some people have sensitive teeth in general, but if your discomfort is linked to a specific area of your mouth, it could point to an infection or damage. Also, if the pain lingers for a few seconds after the hot or cold stimulus is removed, then that's also a sign that you likely need root canal therapy.
Chipped or Cracked Tooth
Even the tiniest crack or chip in a tooth should be treated as soon as possible – tooth enamel cannot repair itself. Over time, the fracture could become larger, giving bacteria easier access to the nerves in the tooth's center (known as the pulp). Your dentist may perform a root canal if the crack or chip poses too much of a risk.
Dark Discoloration of a Tooth
Tooth discoloration is often due to smoking, poor oral hygiene, or pigmented foods and drinks. If, however, you notice a single dark gray or black spot on a tooth, that could indicate nerve damage beneath its surface. At this point, a root canal is the only way to save the tooth from extraction and replacement.
Swollen Gums
If your gums are painful or swollen in a particular area, or if you find a pimple-like bump on your gums, you'll need an evaluation from your dentist. While it could be gum disease, it may also be an infection deep within the tooth that requires root canal therapy.
No one looks forward to getting a root canal, but if your dentist says that you need one, it's in your best interest to schedule the procedure as soon as you can. If you're experiencing any of the signs above, call your dentist right away so that they can get to the root of the problem and save your smile!
About the Author
Dr. Thomas G. Peters is a Master of the Academy of General Dentistry, an accomplishment that fewer than 2% of all dentists in the United States have achieved. To earn his Mastership, Dr. Peters had to demonstrate his dedication to the latest advancements in the field of dentistry. As such, he is able to make root canal therapy virtually painless. If any of the signs in this post describe you, contact Dr. Peters' practice, Farmington Valley Dental, at (860) 677-8500.
Comments Off

on Why Do I Need a Root Canal If My Tooth Doesn't Hurt?
No Comments
No comments yet.
RSS feed for comments on this post.
Sorry, the comment form is closed at this time.