November 4, 2021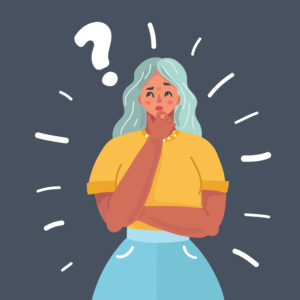 There is never a good time to have a dental emergency – it's always going to be inconvenient. If your porcelain veneer fell off, you'll want to know why.
Veneers can be a great option to fix your dental woes, as they can address chips, cracks, gaps between teeth, minor misalignments, or discoloration. If adversity ever strikes with them, however, keep reading to learn why it might have happened and what you should do.
Why Did My Porcelain Veneer Fall Off?
Veneers can last up to 15 years with proper care. If one of them ever fell off, potential reasons might include:
Bad chewing habits
Teeth grinding
Negligence
Tooth decay behind the veneer
The veneer was not adequately bonded or properly placed
The veneer was too old
Understanding the reason your veneer failed can help you properly respond. If the veneer was old, you shouldn't be surprised that it broke. But if your brand-new veneer failed, you might have gone to the wrong dentist; get a second opinion before you go back.
If it was a matter of something you ate, like a piece of hard candy or a crouton, try your best to be more careful in the future.
What Can I Do About My Lost Veneer Before I Get to the Dentist?
Make an appointment with your dentist as soon as possible if your veneer falls off, but in the meantime, you should:
When booking your appointment, ask for suggestions to keep your tooth safe until you can see the dentist
Collect the pieces in a hard, clear container – it may be salvageable if one large piece remains
Do not try to reattach your veneer on your own
Expect an increased sensitivity to hot or cold foods and beverages, as well as a rough sensation against your lips and tongue
Use dental wax on the surface of your tooth as a temporary barrier for sensitivity or roughness
What Happens When I Get to the Dentist After Losing My Veneer?
Your dentist will be able to examine your tooth to determine if reattaching the veneer is a good option. If your veneer broke when it came off, generally the best choice is to have it replaced because most broken veneers cannot be fixed.
Your dentist will determine what caused the veneer to fail. Whatever the reason, it will need to be addressed before moving forward with repair or replacement.
If the veneer is still in good condition and fits properly, your dentist may be able to disinfect and reattach it. A composite resin may fix chips, cracks, or splinters in porcelain veneers, but in most cases, replacement is to be expected.
Fortunately, it is rare for porcelain veneers to fall out or break, especially if you keep them clean and reduce unnecessary wear and tear. But if that day ever comes, you will appreciate having already considered your course of action.
About the Author
Dr. Thomas Peters earned his Doctor of Dental Medicine from the University of Connecticut. He achieved the highest honor awarded in the Academy of General Dentistry by becoming a Master (MAGD). Less than two percent of all American dentists have earned this designation. His drive to keep learning about the evolving dental field is evidenced by Dr. Peters having taken more than 1,100 hours of dental courses, 400 of which were spent performing hands-on procedures. If you are considering getting porcelain veneers or lost a current veneer, Dr. Peters can help. Schedule your cosmetic dentistry consultation today by visiting his website or calling (860) 677-8500.
Comments Off

on Why Is it Important to Be Prepared If My Veneer Falls Off?
No Comments
No comments yet.
RSS feed for comments on this post.
Sorry, the comment form is closed at this time.