March 28, 2022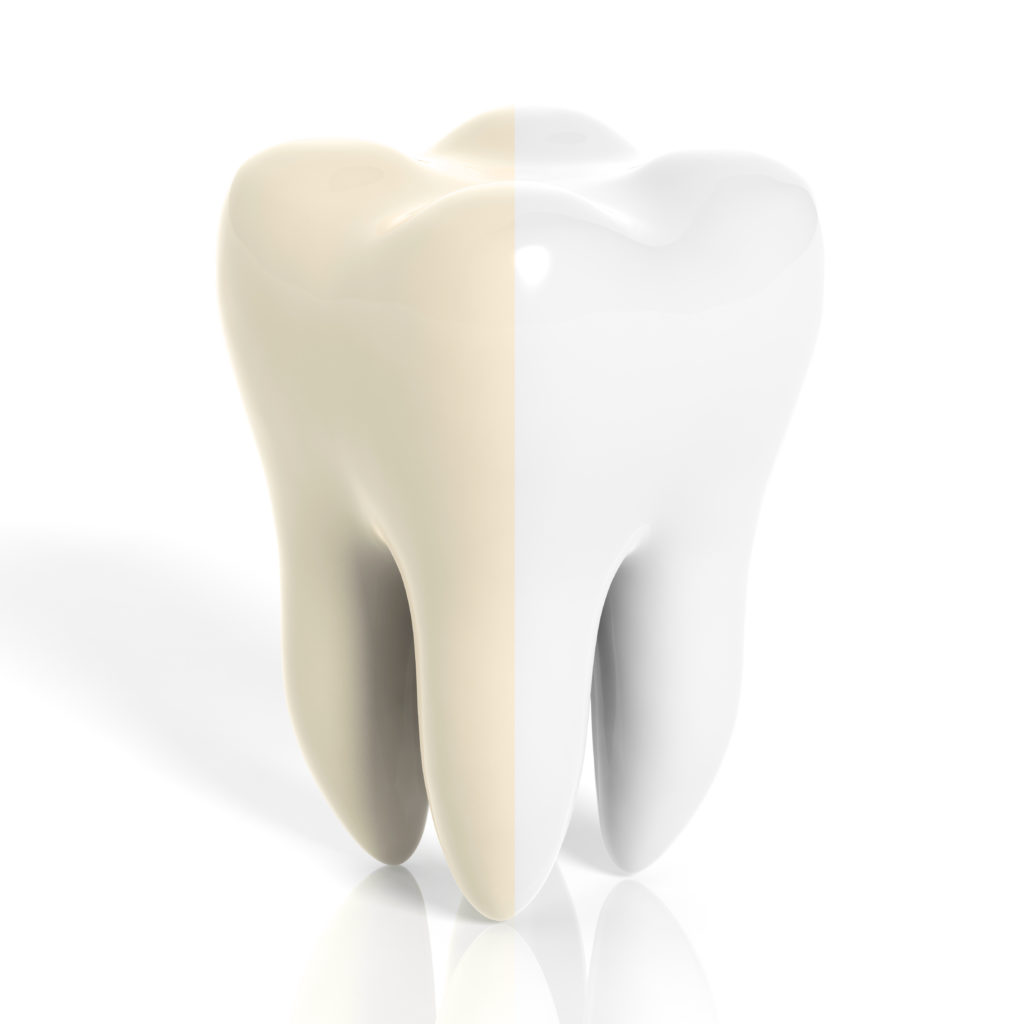 There's nothing more inviting than a bright, dazzling smile—but are you a little bummed out by stained teeth whenever you grin into your bathroom mirror? Although there are many reasons for having discolored teeth, some are actually hereditary and not your fault at all! Here are some of the possible causes of stained teeth and a few ways that a cosmetic dentist can help.
What Can Cause Stained Teeth?
The enamel on the surface of your teeth doesn't just protect them; it also is what determines their shade of color, and it is highly susceptible to discoloration. There are many ways this can happen: smoking and consuming beverages like coffee, wine, or soda are common culprits. And of course, poor oral hygiene habits or oral trauma can heavily contribute to staining. But sometimes, the reason is found within your very genes.
Your Genes Can Influence Your Tooth Color
If it seems like some people are born with naturally whiter smiles, that's absolutely the case—conversely, other people are genetically pre-disposed to teeth that darken over time. There are two inherited conditions that can cause tooth discoloration:
Dentinogenesis imperfecta causes grayish, transparent tooth enamel and brittle teeth, and can affect both baby teeth as well as permanent ones.
Amelogenesis imperfecta, another genetically inherited condition, is caused by genetic mutations and is characterized by yellow-brown coloring and soft, fragile enamel. This increases the risk of tooth decay and makes the teeth more vulnerable to cracking and chipping.
Treatments for Stained Teeth
Sometimes thicker, whiter enamel can simply run in the family, similarly to how more transparent enamel can be inherited. People with genetically yellow teeth might not find success with store-bought whiteners or toothpastes, but there are other options.
Professional teeth bleaching is the first and sometimes best option for patients with genetically inherited discoloration; not only are these results impressive and visible within two weeks, but they're long lasting compared to products sold in stores. Most dentists offer in-office or take-home teeth whitening treatments, both of which are highly effective and relatively straightforward.
For individuals with weaker, tarnished teeth, restorative dentistry is also a viable option. Treatments like crowns, veneers, and implants can not only improve the look of your teeth, but also provide additional stability—making them much more permanent options compared to bleaching.
If you're unable to whiten your teeth yourself and are feeling hopeless, don't fret. There's a possibility that your genes are preventing you from achieving a desirable smile, but it's nothing your dentist can't handle.
About the Author
Dr. Thomas G. Peters received his DMD from the University of Connecticut School of Dental Medicine. He is a Master of the Academy of General Dentistry, an honor awarded to less than 2% of all dentists in the United States. He is also a member of the American Dental Association, the Connecticut State Dental Association, and the Hartford Dental Society. His practice offers a wide variety of services for patients in the Farmington area. If you have any questions about discolored teeth or would like to schedule an appointment with Dr. Peters, please visit his website or call (860) 677-8500.
Comments Off

on Is Tooth Discoloration Hereditary?
No Comments
No comments yet.
RSS feed for comments on this post.
Sorry, the comment form is closed at this time.