June 9, 2022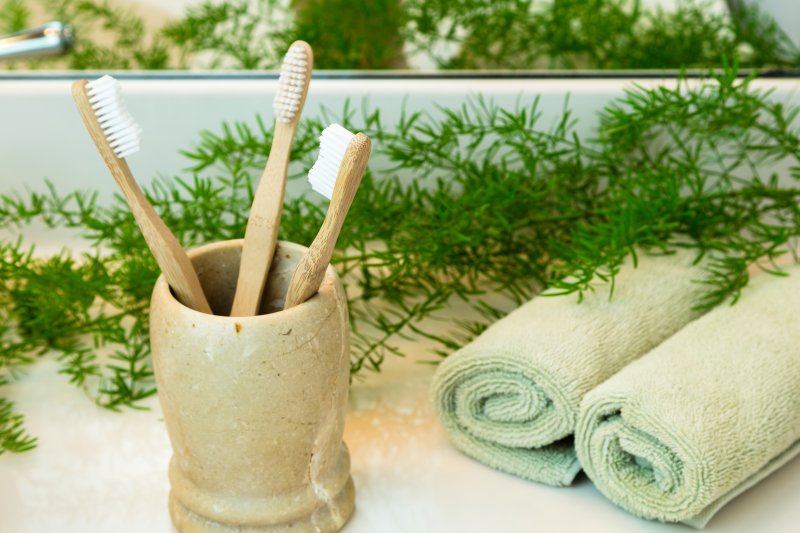 When you use a manual or electric toothbrush to clean your teeth twice a day, it won't be doing you much good if it's too old. Do you remember the last time you got a new toothbrush? Most people don't know how long they should wait until they invest in new dental tools. Continue reading to learn when you should change your toothbrush and some steps that you can take to get the most out of it.
When Should You Replace Your Manual Toothbrush?
If you are like the majority of people and use a manual toothbrush to clean your teeth, the Centers for Disease Control and Prevention (CDC) recommends that you should be replacing it approximately every three to four months. When you have it for longer than that, the bristles will continue to fray and will not be nearly as effective at removing food debris, plaque, and bacteria from your teeth. The more that's left behind, the more likely you are to develop issues like cavities and gum disease in the future.
When Should You Replace the Head of Your Electric Toothbrush?
For people who use an electric toothbrush, replacing it every 12 weeks is usually sufficient. This needs to be done more often because the bristles on an electric toothbrush tend to be a little bit shorter than the bristles of a manual one. Because of this, they become frayed more quickly. In fact, you may even want to replace the head sooner if you notice that the bristles aren't looking like they're in the best shape. Keep an eye out for frayed and faded bristles. Some electric brushes will beep when the head is worn out.
How Can You Make Your Toothbrush Last?
To get the most out of your toothbrush, remember to always do the following:
Don't store your toothbrush in a place where it could make contact with the head of other brushes.
Rinse your toothbrush after every time you use it.
Never share your toothbrush with another person, even if you are very close.
Don't keep your toothbrush in a closed container. This is the perfect environment for bacteria to thrive.
Never use soap, disinfectants, or mouthwash to clean your toothbrush.
Don't brush vigorously. This can damage your teeth and wear your toothbrush more quickly.
To keep your smile in good shape, you need to be using proper dental tools, and that does not include an old, frayed toothbrush. By replacing your toothbrush when needed and seeing your dentist regularly for cleanings and checkups, you'll be well on your way towards maintaining excellent oral health!
About the Author
Dr. Thomas G. Peters earned his Doctor of Dental Medicine from the University of Connecticut School of Dental Medicine and has achieved the highest honor awarded in the Academy of General Dentistry by becoming a Master (MAGD). Currently, he is also a proud member of the American Dental Association, the Connecticut State Dental Society, the Academy of General Dentistry, and the Hartford Dental Society. For more ways to keep your smile healthy or to schedule an appointment at his office in Farmington, visit his website or call (860) 677-8500.
Comments Off

on When Should You Replace Your Toothbrush?
No Comments
No comments yet.
RSS feed for comments on this post.
Sorry, the comment form is closed at this time.