October 9, 2022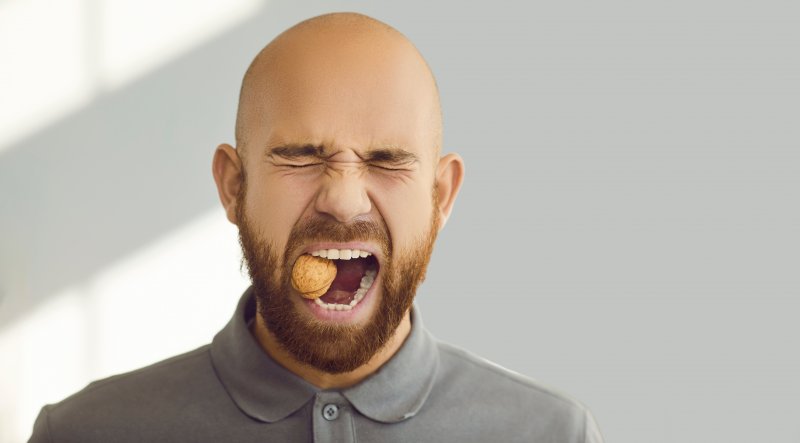 Your teeth are essential to breaking down your food and starting the digestion process, but there are things they shouldn't be used for. If you aren't careful, you could wind up with a dental emergency. Even if you get lucky, misusing your teeth will wear them down in ways that aren't obvious to you, but will be to your dentist. Here are a few things your dentist would never put in their mouth because of the damage they can do.
Ice
For some people, chewing on ice is the most natural thing in the world. Simply pouring it out when they're done with their drink almost feels wasteful. The problem is that it only takes a single ice cube to fracture your teeth. Ice shards will also scrape against your enamel which, fittingly, can lead to a sensitivity to cold foods. If you have trouble breaking the habit, you can try using a straw when you drink so you won't be tempted.
Bottle Caps
If you've ever seen someone open a bottle with their teeth, it certainly looks bad for them. That would be because it is. Metal is much harder than your enamel, so a scratch or a crack is bound to happen eventually. A fracture from opening a bottle can even split your tooth straight down the middle. If that happens, not only is it painful, but the tooth becomes beyond saving. You'll need to have it extracted and replaced with a dental implant, which requires a significant investment of your time and money.
Hard Candy
Hard candy is a no-win situation for your teeth. The sugar feeds bacteria in the mouth. Those bacteria secrete an acid that erodes your enamel, causing cavities. The longer the sugar sits in your mouth, the more the bacteria get to eat. That makes hard candy, which can take up to ten minutes to dissolve, especially likely to cause tooth decay
If you don't want to wait, that's another issue. Biting down on hard candy can crack a molar and slice up the inside of your mouth. It's a no-win situation.
Each of these things is tempting in its way, but none of them is worth it. Your teeth are valuable tools, and you shouldn't risk losing them.
About the Author
Dr. Thomas G. Peters is a general dentist whose dedication to his patients has earned him recognition as a leader in his field. He was voted the Top Dentist of Hartford County for seven years in a row and was voted the Best Dental practice in Farmington by the Valley Press as well. He's also a Master of the Academy of General Dentistry, a title less than 2% of all dentists in the United States have earned. If you have any questions about how best to take care of your teeth, Dr. Peters can be reached via his website or by phone at (860) 677-8500.
Comments Off

on 3 Things Your Dentist Would Never Put in Their Mouth
No Comments
No comments yet.
RSS feed for comments on this post.
Sorry, the comment form is closed at this time.