October 29, 2015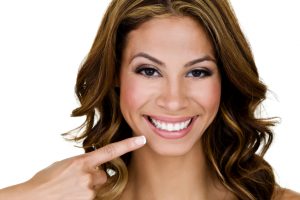 If you think your teeth could use a little brightening before the holidays, you're not alone. Years of living doesn't do our teeth any favors — but if you're reluctant to seek a professional teeth whitening treatment, you'll be happy to know there are some steps you can take to achieve a brighter smile, naturally. Keep reading to learn more about natural teeth whitening in Farmington, CT — Dr. Thomas G. Peters, your trusted dentist, is in with these four tips for a brighter smile this holiday season!
#1: Toss a reusable water bottle in your bag
If you have trouble staying hydrated throughout the day, or if you tend to sip on dark sodas, coffee or tea at work or school, make an effort to sip on water instead. Tossing a reusable water bottle into your bag can help you develop a water habit. When your mouth is constantly hydrated, it's easier for it to rinse away sugar, bacteria and leftover food particles that can cause stains and tooth decay. And because water doesn't contain, well, anything, you're doing good for your mouth and your body.
#2: Make green tea your caffeine source
It's no surprise that coffee is a major cause of stained, dingy-looking teeth. But if you're looking for a substitute, don't think black tea is any better — it causes almost as many stains as that morning cup of joe. Instead, try seeking your daily caffeine boost in green tea. It's a lot lighter, and does a better job of keeping your teeth stain-free.
#3: Practice the rinse and repeat
Having a smile you feel great about flashing really shouldn't require dramatic sacrifices. When you do decide to indulge in something like red wine, dark chocolate or coffee, just remember to rinse your mouth with water immediately after. That'll go far in removing the staining agents from your teeth, as well as washing away decay-causing sugar. Pretty soon, it'll be a clean feeling you'll crave — and your teeth will be healthier as a result.
#4: Maintain excellent oral hygiene habits
Of course, white teeth should first and foremost be healthy teeth. Make sure you're helping your teeth remain as healthy as possible by developing — and sticking to — a solid oral hygiene routine. That includes brushing for two minutes, twice a day, flossing once a day and visiting your dentist for a checkup every six months.
If it's been awhile since your last dental exam and oral cleaning, or if you're interested in learning more about professional teeth whitening, do your mouth a favor and schedule your appointment at Farmington Valley Dental today. Dr. Peters and the team are proud to serve patients from West Hartford, New Britain, Bristol, Hartford and beyond.
Comments Off

on Four Tips for Natural Teeth Whitening in Farmington
No Comments
No comments yet.
RSS feed for comments on this post.
Sorry, the comment form is closed at this time.