January 18, 2016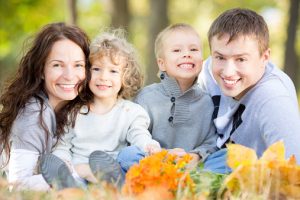 According to a recent survey, smiles play a huge role in making positive first impressions. Those with beautiful smiles laugh and grin with confidence, but for people with less than perfect smiles laughing with a hand in front of their faces or frowning in family photos may be the norm. If you're struggling with a flawed smile, the team at Farmington Valley Dental invites you to take the first step to a healthy, beautiful smile – schedule your dental checkup and teeth cleaning today. Regular preventive care is the best way to achieve and maintain a healthy smile, and we can't wait to see your smile.

Benefits of Professional Cleanings from Your Farmington Dentist
No matter how well you care for your teeth at home, you should still visit our Farmington, CT dentistry practice twice a year for a dental checkup and professional cleaning. We recommend this routine for patients of all ages. Some of the many benefits of regular teeth cleanings at Farmington Valley Dental include:
Whiter smiles – regular cleanings remove stains left by coffee, tea, and other staining foods and beverages, and making professional cleanings part of your routine ensures you'll smile bright for years to come.
Save money – insurance companies typically cover two preventive checkups and teeth cleanings each year at 100%. The more advanced treatments that may be necessary without these preventive visits are not always covered. By visiting twice a year, patients keep their smiles healthy and save time and money down the road.
Oral cancer prevention – one person every hour dies from oral cancer in the US, but according to the Oral Cancer Foundation, the only way to reduce the number of deaths is to diagnose and treat oral cancer in the earliest stages. Regular preventive checkups and cleanings are the best way to reduce risk of death from oral cancer.
Better overall health – gum disease is linked to systemic illnesses like heart disease, diabetes, and stroke. Regular cleanings keep your gums healthy, and in turn, keep you healthy from head to toe.
Cleanings for Little Smiles with Children's Dentist Farmington Trusts
When it comes to our kids, we all want them to have the best of everything. At Farmington Valley Dental, we're dedicated to helping every child achieve and maintain a healthy, beautiful smile at every age of development. That begins with twice a year professional teeth cleanings. Your child receives the same thorough plaque and tartar removal and gum health exam, but our talented hygienists also spend time demonstrating and educating children on best practices in hygiene at home. With gentle care and fun brushing and flossing lessons, we create positive dental associations for your little one.
Contact Farmington Valley Dental
If it's time for your twice a year dental checkup and professional cleaning (or past time), call the team at Farmington Valley Dental. We're dedicated to helping patients achieve their optimal level of oral health at any age. Ask us about block scheduling for your family, and let us help you plan for financing
Comments Off

on Teeth Cleaning For All Ages from Your Family Dentist in Farmington
No Comments
No comments yet.
RSS feed for comments on this post.
Sorry, the comment form is closed at this time.