January 10, 2017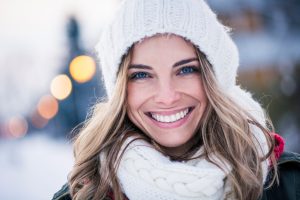 Do you want to make a positive first impression at a job interview or social event? The American Academy of Cosmetic Dentistry says an good-looking smile can help you do that. Today's cosmetic dentists in Farmington and across the country have innovative ways to achieve that all-important "Wow!" factor. Professional teeth whitening from Dr. Thomas G. Peters in Farmington is one of the more popular, easy and budget-friendly ways to enhance your smile.
It's Amazing What Whitening Can Do
Dr. Peters uses wonderful aesthetic treatments to remake smiles marred by chips, gaps, overcrowding and everyday staining. Over time, tooth enamel becomes discolored from:
Coffee, tea, wine, dark sodas and sports drinks
Blueberries, curry, soy sauce and other foods which contain a lot of pigment
Acidic foods, such as tomatoes and citrus, which soften tooth surfaces
Root canal therapy
Infrequent exams and professional cleanings with your dentist
Smoking cigarettes and chewing tobacco
Antibiotics and other prescription drugs
Using Zoom! Whitening, Dr. Peters lightens healthy smiles effectively without the inconvenience and mess common to over the counter toothpastes, strips, trays and rinses. No other system works as well as teeth whitening supervised by your dental care provider.
Zoom! Whitening and How It Works
Dr. Peters first evaluates his prospective whitening patients for gum disease and cavities and  looks at the condition of existing restorations such as crowns and fillings.  If teeth and gums are healthy, Zoom! Whitening is a viable option.
For maximum whitening results, the dentist may suggest a two-step approach:
At-home whitening to deep clean tooth surfaces
A one-hour, in-office session using Zoom! Whitening.
The dental team at Farmington Valley Dental provides the whitening patient with sufficient bleaching gel and custom-fitted trays to use before bed for 14 nights. These whitening sessions cleanse the enamel matrix of the organic matter which holds discolorations. This part of the treatment may cause some gingival (gum) and dental sensitivity which resolves.
After the at-home sessions are completed, the patient comes to Farmington Valley Dental for a comfortable in-office treatment which takes about an hour. During this service, the dental team:
Protects the gums with a rubber dam
Swabs concentrated Zoom! gel on tooth surfaces
Allows the gel to seep into enamel while the patient relaxes in the dental chair
The effectiveness of the bleaching agent is accelerated by a special activation light. The gel finishes breaking the chemical bonds of the organic matter caught in tooth enamel.  Typical yellowish discoloration brightens by eight shades or more.
The whitening effect lasts indefinitely when the individual practices good at-home dental hygiene and gets professional cleanings every six months with Dr. Peters. Zoom! touch-up products, used every three months or so, help maintain that stunning white look, too.
Your Teeth Can Really Sparkle
Farmington cosmetic dentist, Thomas G. Peters DMD, will explain your aesthetic options. In addition to Zoom! Whitening, he offers porcelain veneers, composite resin bonding, and tooth-colored fillings–all parts of a complete smile makeover as needed.  He helps many patients achieve those beautiful smiles they have always wanted.
Contact Farmington Valley Dental for a cosmetic dentistry consultation today. You'll love your new smile!
Comments Off

on Enhancing Smiles with Teeth Whitening in Farmington
No Comments
No comments yet.
RSS feed for comments on this post.
Sorry, the comment form is closed at this time.